Importance of playing with puzzles at a young age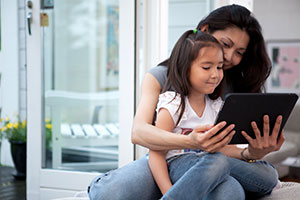 There are various games which we as human beings get exposed to from childhood through to adulthood. These games are games we enjoyed playing as kids and the challenges that come with playing the games are what make the games enjoyable. Puzzle games make for an important part of these games and in the article we will be discussing the importance of playing with puzzle games at a young age.

Puzzles are important tools of learning and education for toddlers and young children as they inculcate in the child many learning benefits, mental skills and development.

1. DEVELOPMENT OF COGNITIVE SKILLS:
There are different topics and themes in which puzzles come and these varieties of topics help toddlers and young children have a deeper knowledge of these topics. For example, there are puzzles that are about the letters of the alphabets, transport, various shapes, colours, animals, numbers, etc. Puzzles improve toddlers and kids visual awareness and in more ways than one, puzzles help young children grasp the concept of certain topics within a short time.

2. PROBLEM SOLVING:
The simplest puzzle sets a goal for the player to achieve and through playing of puzzle games, toddlers are able to think and develop ways to approach the solution to the puzzle. The ways of reaching the solution to the problem of a puzzle requires being able to think and work out solutions. This ability to think can be applied in real life situations later in the future.

3. DEVELOPMENT OF FINE MOTOR SKILLS
Through playing puzzle games, children are able to develop their fine motor skills. Playing of puzzle games involve a number of activities such as picking up pieces, arranging the pieces, moving around, manipulating the pieces and fitting the into their correct positions.

4. COORDINATION OF THE HAND AND EYE
When toddlers play puzzle games, often times some of the pieces do not fit at first trial. This leads to the toddler applying the trial and error method and this involves expert coordination of the hand and eye.

5. SOCIAL
While puzzles make for a great tool for educational purposes in which different children come together to play. This improves a childs level of social interaction as children come together and share ideas on how to complete the puzzle. They support each other at every block and twist in the puzzle, and eventually when they finish the puzzle, they all share the happiness of their success.

6. BOOSTS SELF ESTEEM:
When a piece of puzzle is successfully finished, the feeling of accomplishment brings satisfaction to the child. Overcoming the problems of a puzzle makes a child feel proud and confident of his or her abilities. Their self-esteem is boosted and thereby prepares them for other life challenges they may face in future. Puzzles challenge the minds of young children and prepares them for the various level of education and learning they may go through later in their growing up years.